Like you, we use social media.  But we had concerns on whether we were using it correctly.  We do not want social media pages to take the place of our website.  Since we are in the business of branding and selling domains, we also had concerns on how these two tools, websites, and social media, work together.  What are the benefits of having your own website outside of branding.  Here's what we what learned.
Your website is all about legitimacy
On social media, it's so easy for someone to create a variation of your brand identity.  So how do you protect your brand identity?  With a website.  Consider this,  social media is the little you.  While, your website is the big you.
Just as you have a telephone, a shop, or an office, a website is equally as important.  Did you know 6 out of 10 customers expect brands to have content online, separate from social media, about their businesses?  And guess what, with a website, future and present customers will always look for a website to verify what is stated on social media.
The top 10 benefits of a website
 Always open for business 24/7:  It offers customers convenience of access in the privacy of their home or wherever they are. There's no pressure.
 Exchange info:  You can list hours open, contact information, show images, get user feedback, and promote in depth your products or services.
 Credibility:  New customer may distrust businesses that do not have a telephone number, website address or even an email address.  Some lending institutions and utilities services are hesitant about extending services to businesses that are not verifiable via the web.
Save money:  After getting a domain name, incorporating, and publishing your business website, you're open for business.  It's that simple.  You do not have to rent space, turn on utilities, or have other large costs associated with starting a business.  Click here to pay as little as $32 per month to incorporate an LLC.
 Increase your market share:  Since your business is online, your products and services are essentially open to the entire planet.  Guess what, we are selling domains in the UK.  You are not limited to the restrictions of social media on foreign soil.
 Customer insight:  With tools like Google Analytics, discover how customers use your website and convert those insights into sells.  This is a great way to discover who your customer is now and who they will be in the future.
 Advertise & Marketing:  Tools like Google Adwords help you target specific keywords that help drives customer to your websites products page.
 It's about competition:  We are pretty sure your competitors have a website.  If you do not have a website, you're missing out on gaining new customers. On social media, you cannot display the full variations of your business products or services. With a website you can.
 Customer service:  With a website you can answer all the questions that prevent a customer from purchasing. Simply use FAQs.  Did you know, often in sells, you must speak to what is not being communicated from the customer.  If you can answer those questions, you are halfway there.
 Growing your business:  A website is the best way that potential investors can see your business venture in play.  It shows what your business is today and what future growth may look like.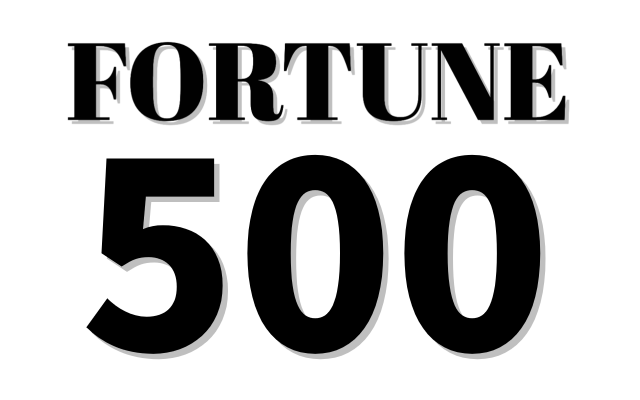 The purpose of your social media page
Prior to writing this post, I kept asking myself, how does Fortune 500 companies use social media. The goal of Fortune 500 companies when using social media is to achieve top-of-the-mind-awareness (TOMA) with present and future customers.
Top-of-mind-awareness is defined as being the first brand that comes to mind when a customer from an unprompted question about a category.  In short, people buy the products that come to mind first.  If your brand, product, or services has TOMA, more than likely, the customer will come to you shop with you first.
Fortune 500 companies use these five activities on social media to generate TOMA:
PR announcements,
Use to build personal relationships with users,
As a complaint-and-feedback channel,
Product or service illustration of use, and
To make themselves relevant to the moment. Hopefully, it's successful and newsworthy.
Social media and your business website should work in tandem.  They are not tradeoffs of each other.  Your business website and social media pages are complementing strategies with two unique objectives, growing your business.  The goal of your business website is making you legitimate and trustworthy, while social media is always about awareness.